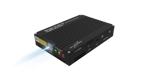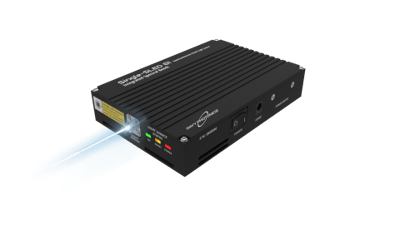 Images are representations only.
Luxmux Branded Single-Channel Superluminescent Diode Source
Part Number:
DAY-ISB1-1680-PM-HP-1655_1705-50-13
Brand:
DAYY Photonics
Description
The Single-SLED Integrated Spectral Bench (ISB1) product is a compact Superluminescent Diode (SLED) solution that employs Luxmux's high-performance Optical Spectral Engine (OSE) module. The ISB1 is a broadband light source that operates in the near infrared range. It is a turn-key product that can easily be integrated into existing devices that require light power. The Single-SLED ISB1 includes an integrated isolator and a proprietary driver and controller, each of which enable the light power to easily be adjusted. A Graphical User Interface (GUI) with a USB, RS232 or Ethernet connection allows for external monitoring and adjustment capabilities. The Single-SLED ISB1's light output is powered by a standard FC/APC connector (FC/PC or SMA available upon request).
KEY FEATURES 

User-controlled box with one SLED enclosed 
Compact and user-friendly 
Centre wavelength (CW): 1680nm 
SLED can be run from 0% to 100% of maximum rating 
Output power: 13mW 
Bandwidth FWHM: 50nm 
Internally optimized for maximum coupling efficiency with PM1550-XP Fiber 
Monolithic integration of a broadband dual stage PMF isolator (35dB)  
Includes a monitor photodiode • Light output connector: FC/APC (optional: FC/PC or SMA) 
Multiple communication interfaces: USB, RS-232, Ethernet 
User-friendly GUI and custom API available for test automation 
Optional power meter available