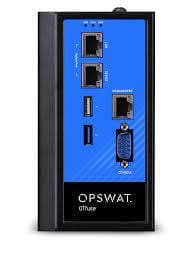 Images are representations only.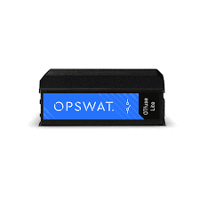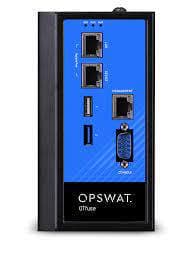 Completely transparent IPS/IDS appliance for critical OT assets.

Protection without costly redesign or segmentation projects

Slides seamlessly inline at the cabinet level of OT/ICS assets, without a need for network segment changes or firewall configurations.

OPSWAT OTfuse is a crucial, last line of defense for OT assets that need it most
Features
Simple

Establishes a virtual perimeter around each critical OT asset, complementing industrial firewalls deployed higher up in the network.

Automated

Self-learns your OT network subnets and automatically enforces which device and protocols are permitted to communicate with the OT asset.

Effective

Eliminates unauthorized device config changes, resets, reads, and logic update preventing both malicious intrusions and unintentional access.

Easy to Deploy & Scale

Installs quickly and seamlessly at the cabinet level, targeting the most critical and vulnerable assets first

Intuitive to Operate

Starts working right away with no reconfiguration of existing network segmentation and subnet address scheme

Native Support for Industrial Protocols

Including TCP, UDP, Modbus TCP, Ethernet/IP, S7, DNP3, BACnet, SLMP, FINS, EGD

Native Support for GE Protocols

Including iFIX and Cimplicity systems (GEADL, GESDI, GESRTP)

Eliminates Critical Threats

Including unknown nodes or clients, rogue scanning or communication, unscheduled reconfig or update, very high message rates (DoS), and fake devices (IP spoofing)
OFAPP-LIT
Otfuse Lite (up to 3 protected devices)
$1,399.21
CAD
$56.02 Shipping
OFAPP-STD
OTfuse Standard (up to 15 protected devices)
$3,914.85
CAD
$56.02 Shipping